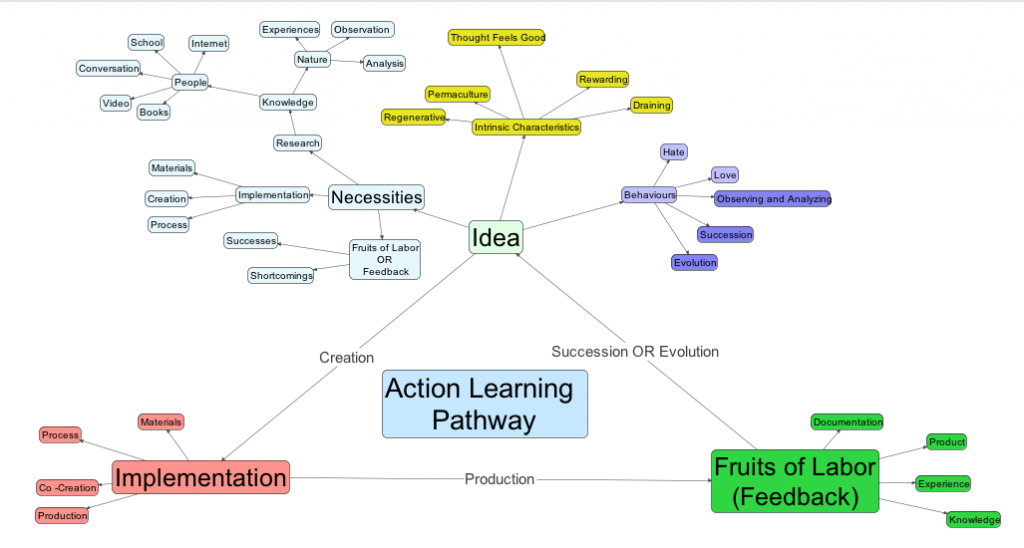 Each project that I pursue will have a system that ensures that each project is fulfilling my goals, permaculture principles and providing insightful feedback on the project.
The Idea
Every project will have similar thought processes and requirements. Much like the Permaculture Chicken, an idea has necessities, intrinsic characteristics and behaviors. To bring a more conscience awareness to the project idea, I'm continually adding and thinking about how to proceed with knowledge accumulation, resource allocation, and community cultivation while being aware of fulfilling permaculture principles and economic needs in combination social stimulation.
Implementation
The action of doing will shed light on how to better utilize and find resources, create community, and replicate the project.
Fruits of Labor
Every project should produce results on the experience. From documentation, knowledge accumulation, and tangible projects, the fruits of labor will realize the potential of the initial idea and evolve the idea to a project that can be perfected, replicated, and expanded on.